Featured Leadership

Positions
StartupAZ powers the region's highest potential startups through our
StartupAZ Collective. These innovative entrepreneurs are building world class
teams and need strong leaders for senior level positions.
Partner with the CEO. The paradigm here is to be partners in running the business, with a division of roles that lines up as visionary-integrator from the Geno Wickman books Traction and Rocket Fuel. In the visionary/CEO role, Kelly will hold responsibility for the mission and values of the company and "see the future" to chart the company's course through this unique moment in American education. Kelly will tell the story, both externally and internally, including political involvement, development of high-level partners and allies, driving a movement around Prenda's core concepts of empowering learners and microschools, and fundraising. While big ideas are important to Prenda's success, they are not enough, and Kelly needs a partner to work with him to make it real and actionable. The Integrator/COO will be that partner. While they each bring individual strengths and primary areas of ownership, the core decisions of the company will be owned together, requiring a high degree of collaboration and alignment.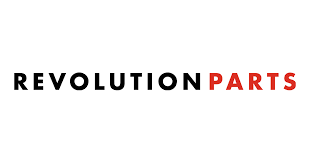 Business Development Director
RevolutionParts is looking for a Business Development Director or an experienced Sr. Manager with a fundamental understanding of eCommerce, general online selling and/or marketplaces, ideally in the auto parts vertical. As a Business Development Director, you will be responsible for creating, developing, and enhancing the opportunity pipeline through research, live meetings, supporting data, and customer communications. You will manage a book of business, active pipeline and target opportunities for success against revenue goals & KPIs. Additionally, you will support project-based work on BD team operations, strategic support, and program development.

Abstrakt is working to redefine the Conversational Intelligence market. We offer Real-time Conversational Coaching Software as an alternative to reactive analytics via call recording solutions. Abstrakt was specifically designed to be agile, and work across your tech stack or video conferencing and dialer technologies – no integrations or phone systems are required, ever. If you have to choose one or the other, Real-time Conversational Coaching or post-call analytics, you will choose the one that closes deals faster right? If you can have both, even better. Never lose another deal, miss a ramping quota, or fail to book a meeting again.
Discover jobs at StartupAZ Collective Companies
Interested in a leadership position?
If you're interested in a leadership position at one of our up-and-coming, growth-ready companies, please tell us about yourself below. Include details of what your strengths and interests are so we can ensure the best fit.
Careers Form
"*" indicates required fields
Get Involved
Are you a founder, investor or just someone who is passionate about supporting our local startups? Let's get you plugged in.